Company introduction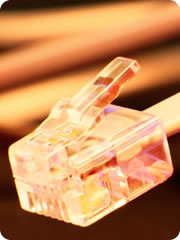 OPTEL started on Optical Networks(OPTEL:Optical Telecom),Dedicated to providing leading network products and innovative application solutions for telecom operators and government and enterprise customers.
OPTEL has always been in the forefront of technology, holding a large number of cutting-edge technology and patents.One of the core employees won the two prize of national scientific and technological progress, two won the first prize of the former Ministry of Posts and telecommunications, and two won the two prize of the Ministry of information industry's scientific and technological progress. It is one of the few enterprises that can provide Internet of things solution and application solution at the same time.
OPTEL has worked with well-known multinational communications companies for more than ten years, and has a systematic and sound management experience in product development and supply chain. Its products are all over the world in 45 countries, and its product quality is at the international advanced level.
In the Chinese market, Aupu Thai products have covered telecom operators, power, transportation, government and
other government and enterprise fields. Gradually form a hardware combination of software, products combined
with the application of solutions.
OPTEL is a member of Thailand, transmission and access technology Chinese communications standards association working committee member of the MEF, ONF, SDN/NFV and members of the forum of industry alliance members, Chongqing city has the only smart grid communication information engineering technology research center.